IT operations management (ITOM) is the process of managing the provisioning, capacity, cost, performance, security, and availability of infrastructure and services including data centers, private cloud deployments, and public cloud resources.
Predictive IT with AIOps
BMC Helix Operations Management with AIOps provides intelligent event management and performance monitoring to proactively identify and help quickly resolve issues for faster MTTR and improved SLAs.
Advanced analytics help detect trends, patterns, and anomalies
Multivariate analysis provides predictive alerting of major incidents before they happen
Service behavior analysis of correlated metrics detects anomalies sooner
Cross-functional data is easily consumed through out-of-the-box or custom dashboards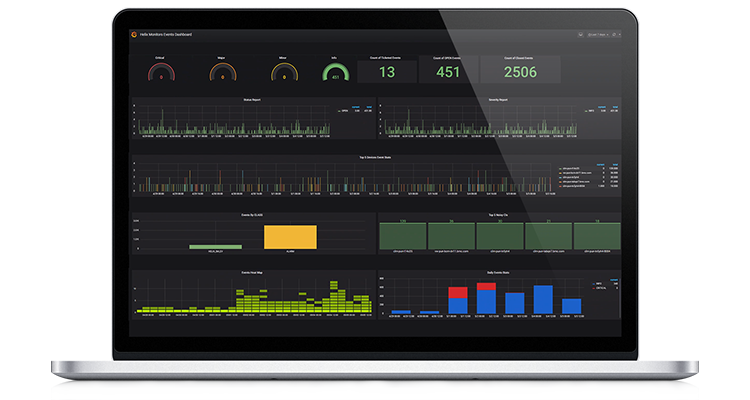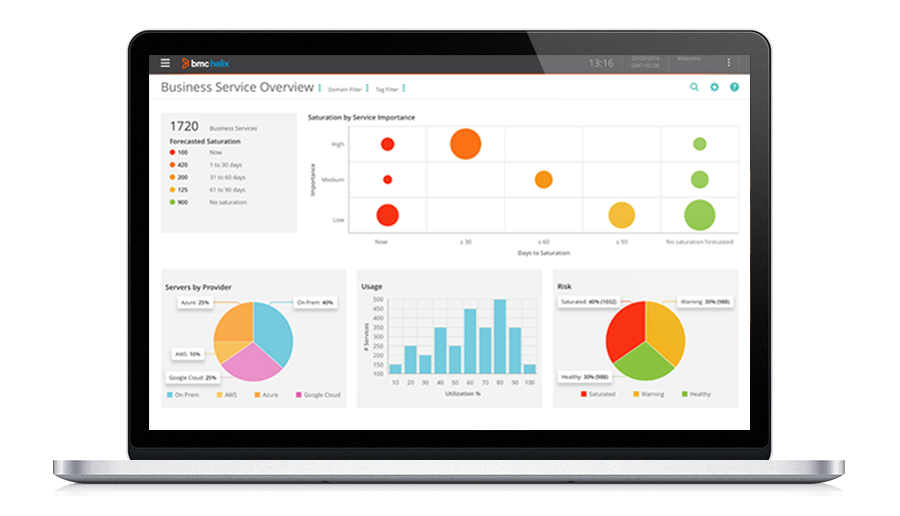 Optimize cost and capacity with continuous insight and automated actions
Digital business requires IT to be nimble and accurate when tuning the dynamic IT infrastructure. ITOM empowers the continuous alignment of services to:
Understand utilization at the resource, application, and business service level
Eliminate over-provisioning and under-provisioning, and their associated costs
Align resource forecasting with business demand
Automatically right-size resources to balance cost and performance requirements
Performance monitoring and event management
Use machine learning to identify, analyze, and resolve application and infrastructure problems. IT operations teams can understand application performance and simulate user experience to:
Pinpoint the source of the problem, from infrastructure to code to resource availability
Understand the broader service impact of an application performance issue
Proactively communicate with IT services, application owners, and development teams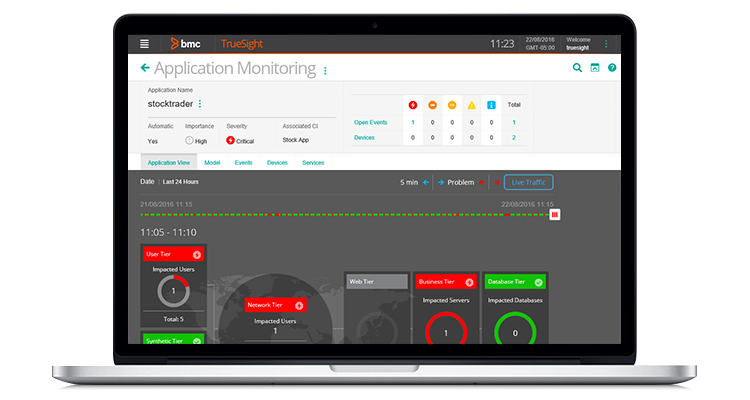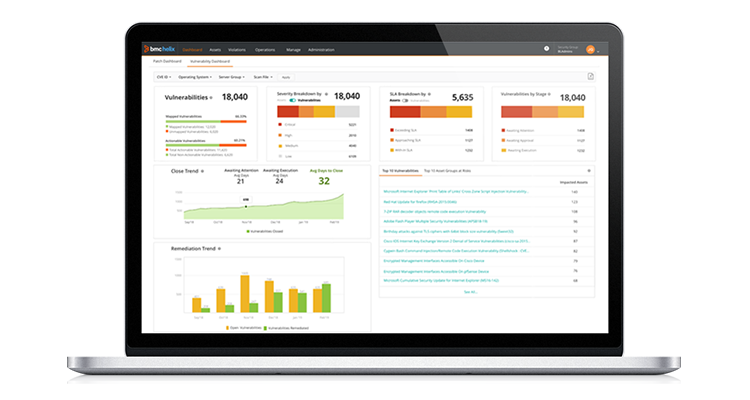 Automated security vulnerability management
Deploy BMC Helix Remediate in the cloud of your choice to strengthen security, improve productivity, and lower costs.
Import and analyze data from vulnerability scanners, map vulnerabilities to assets and patches, prioritize and automate corrective action
Apply simplified patching for rapid remediation
Automate configuration testing and remediation for resources on AWS, Azure, and GCP
Provides container configuration security for Docker and Kubernetes
See how BMC helps digital enterprises run and reinvent
IT Operations Management Solutions