Cognitive Service Management is next-generation service management enabled by digital automation, AI, and machine learning that drives new levels of agility, productivity, and efficiency.
Bringing the intelligent enterprise to life
As AI and automation become foundational to service management, IT organizations must evolve to meet new expectations for service delivery. The next stage of the service management journey embraces and integrates cognitive technologies to create a new intelligent enterprise with BMC Helix.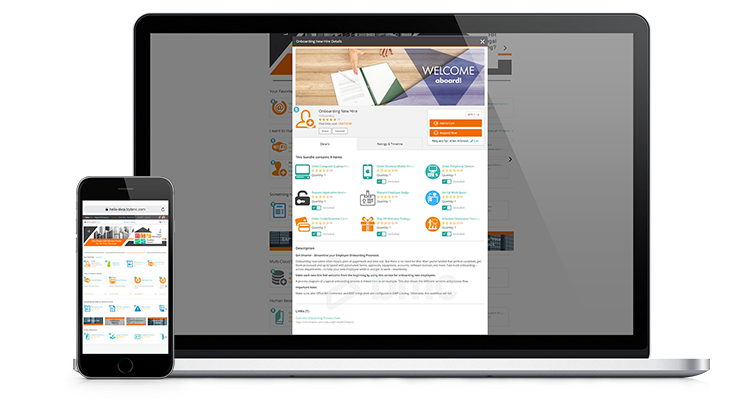 Every business making use of digital technologies is pushing to fundamentally advance human productivity. Embedding and enabling cognitive capabilities with BMC Helix Digital Workplace will revolutionize people-centric experiences in the workplace.
Intelligent: Predictive analysis provides fast and accurate results
Conversational: Virtual agents understand your queries
Personalized: Chatbots provide relevant and targeted information
The future of service delivery is one where enterprises make full use of intelligent systems to achieve new levels of agility, productivity, and efficiency. By embedding cognitive capabilities into existing service management processes, you can transform the way your agents deliver services.
Agile: Complete tasks faster, improving productivity and agility across service delivery experiences
Efficient: Enhance the level of service and improve SLAs with reductions in cycle time
Scalable: Scale by automating repetitive and mundane tasks, freeing expensive resources for innovative and people-focused work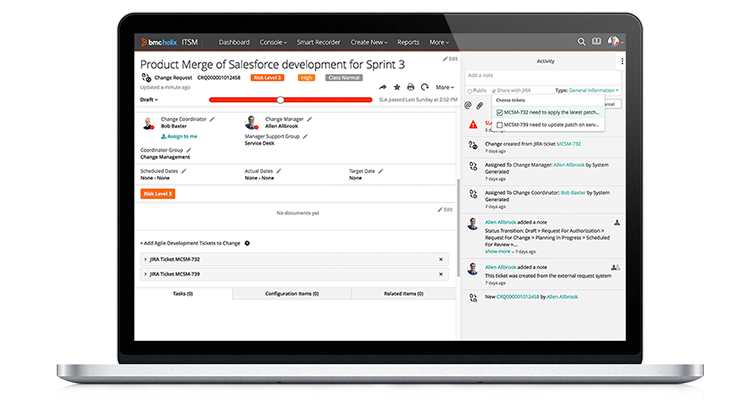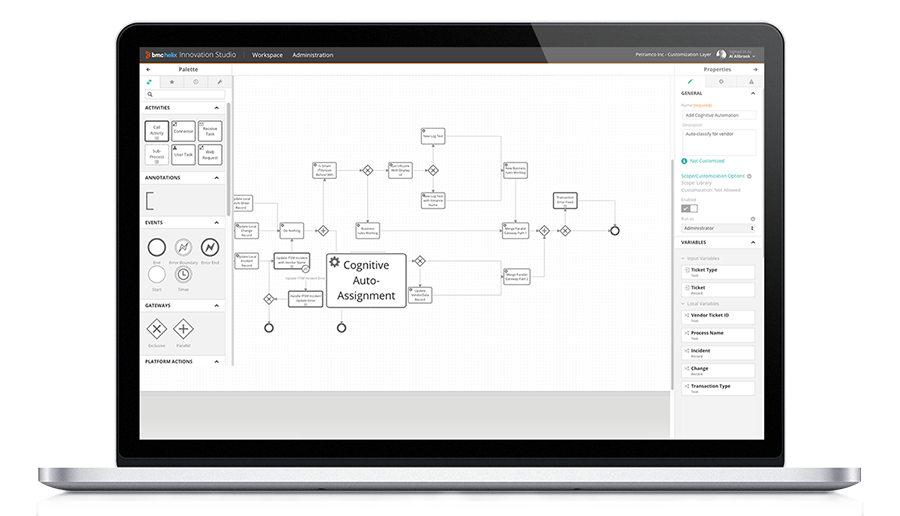 Enterprises can infuse and embed predictive intelligence into their existing applications. Cognitive service enabled through the platform will allow developers to leverage AI capabilities in the context of their applications and business needs.
Out-of-box intelligence: Immediate access to leverage AI and machine learning capabilities
Flexible: Leverage any engine of your choice
Evolutionary: Evolve your existing applications with minimal risk and at your own pace
Cognitive capabilities are rapidly becoming mainstream
80%
---
80% of IT leaders rate cognitive technology as important to digital transformation success
66%
---
66% of IT leaders are using cognitive technology today for one or more purposes
63%
---
63% of IT leaders are investing in cognitive technologies such as chatbots, virtual assistants, and robotic process automation
$60B
---
By 2020, $60 billion expected in cost savings through productivity improvements annually
1,3IDG MARKETPULSE Research: Digital Transformation On Behalf of BMC Software
2IDG Blog: The Outlook for Big Data and Artificial Intelligence (AI)
Solutions for Cognitive Service Management
Cognitive Service Management - Enabling the Future of Service