Featured Innovations
Deliver mainframe applications more frequently and faster with higher quality leveraging industry standard DORA metrics.
Shorten your MTTR using Webhook Notifications for fast resolution of abends, faults, and defects in Test and Deploy.
Automate certificate management on your mainframe, ensure controlled access, eliminate manual errors, protect uptime, and speed up application deployment.
Gain even more control over mainframe costs and resolve issues even faster.
Migrate to Db2 13 with confidence with BMC AMI and BMC Compuware portfolios of Db2 management solutions. Learn more.
"DevOps teams require metrics to understand their current state and drive continuous improvement, and the DORA metrics have become industry standard. Failure to measure DevOps metrics for mainframe applications prevents organizations from fully realizing the benefits of DevOps because the slowest link determines the overall speed to deliver. Organizations should know their metrics and leverage automation to improve upon them continuously." — Katie Norton, Senior Research Analyst, DevOps, IDC
React faster to changing customer needs
BMC Compuware zAdviser delivers four new KPI dashboards to improve development teams' performance and efficiency using industry-standard DORA metrics to improve customer satisfaction, acquisition, and retention:
Deployment frequency: Measure how frequently your development teams are deploying to production
Lead time for changes: Know how quickly new or updated code can be deployed once it's committed
Mean time to recovery (MTTR): See how quickly your teams recover from an interruption due to system/deployment failure
Change failure rate: Identify how often changes and deployments lead to failures
Reduce service interruptions & recover faster from mainframe application failures
BMC Compuware Abend-AID with Webhook Notifications improves the developer experience with alerts containing root cause analysis and detailed diagnostics to shorten MTTR.
Automated trouble ticket creation: Set up trouble tickets via Webhook Notifications into BMC Helix ITSM, Jira, ServiceNow, or other
ChatOps for abend resolution in test: Alert team to an abend/defect in testing so developers can immediately resolve and restart the test
Direct notification: Webhook Notifications enable direct notification of high impact production issues in Slack or Teams on developer's web or mobile devices before even receiving a trouble ticket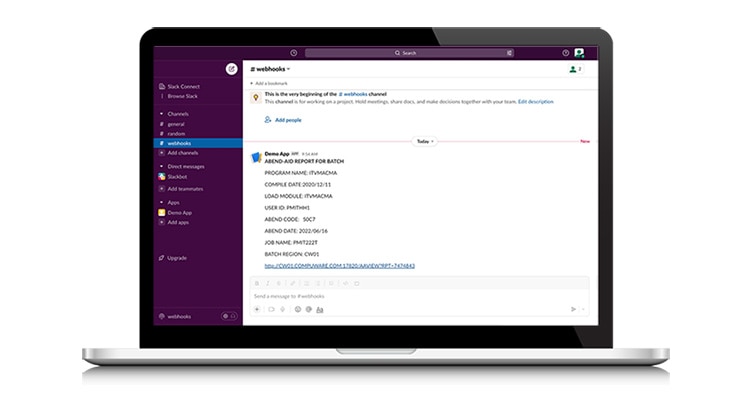 Receive Direct Notification of High-impact Production Issues in Slack or Teams
---
BMC Compuware Abend-AID
Improves the developer experience, efficiency, and productivity with alerts containing root cause analysis and detailed diagnostics to shorten MTTR.
Read more +
Automate certificate management on the mainframe
Prevent malicious use of connections in and out of the mainframe, ensure controlled access and automatically remediate threats using BMC AMI Security's new integration with Venafi.
Implement automated certificate management and connect the mainframe to the enterprise
Prevent compromise at the certificate level before an attacker can gain the access needed to conduct a devastating attack such as ransomware
Protect your uptime by eliminating certificate-related outages on applications
Speed application deployment by automatically securing keys and certificates without breaking DevOps practices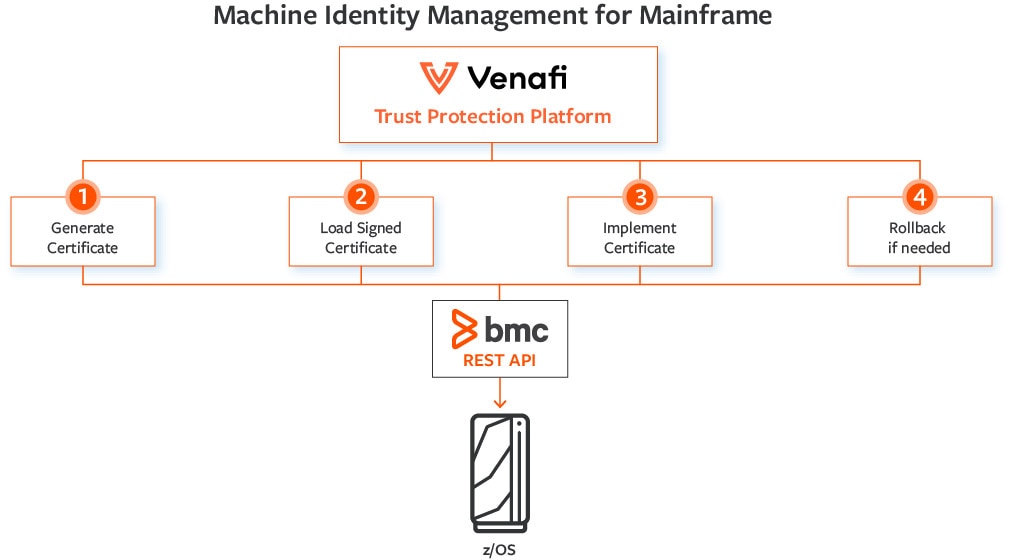 Control mainframe costs & shorten issue resolution
Controlling costs and keeping your mainframe running without delays or downtime is paramount for infrastructure that supports critical business transactions. Our newest release of BMC AMI Ops has even more built-in automation to help further regulate mainframe costs and shorten the time it takes to resolve service issues.
Gain more control over hardware TFP cost with enhanced reports on MSU utilization
Resolve issues even faster than before with new charts available in a single click that provide instant visuals of system health so you can focus immediately on the worst problems
Get increased flexibility to schedule tasks when you want them to occur with new, additional scheduling options
Automate mainframe tickets and enable efficient ticket handling, tracking, and reporting in one location through a more streamlined, point to point integration between AMI Ops and BMC Helix ITSM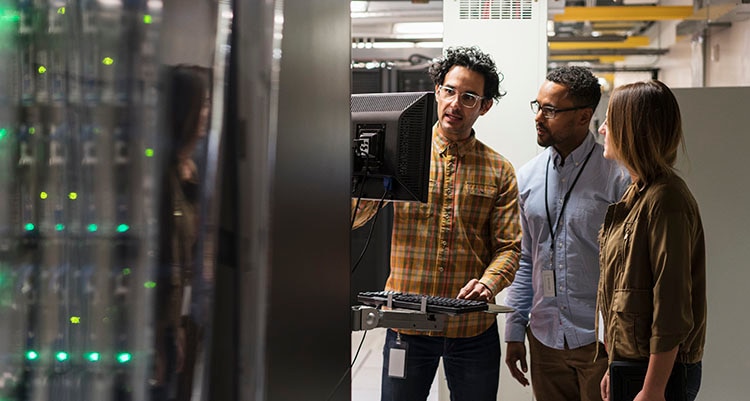 Boost database DevOps velocity, agility, & availability