Featured Innovations
Modernize the developer experience to deliver mainframe applications faster and more frequently using new feature branching and Git integrations. Read more in our "Git for the Mainframe" eBook.
Achieve successful Zero Trust implementation and contain ransomware with the industry's very first Zero Trust solution for the mainframe.
Prevent service impacts hours, days, or weeks before they occur with predictive analytics and guided response.
Discover security risks in your mainframe code early in the development lifecycle using Veracode integration with BMC Compuware Topaz Workbench.
Migrate to Db2 13 with confidence as the entire BMC AMI portfolio and BMC Compuware of Db2 management solutions is ready on day one. Read more in our announcement.
"Organizations are looking to treat the mainframe like any other computing platform with the same needs to innovate, be more efficient and more secure. That requires selecting the right tools that truly optimize performance and costs while keeping developer productivity high. Using modern mainframe development tools, threat detection and response, along with automation help businesses connect the mainframe to their broader transformation initiatives like DevOps, SecOps, and AIOps." — Katie Norton, Senior Research Analyst, DevOps, IDC
Boost Developer Productivity & Delivery Frequency
Double mainframe developer productivity with BMC Compuware ISPW feature branching and Git integrations. Create and edit code in isolated environments that support Agile development. Git users can build and deploy on the mainframe with one click.  
Create and change code faster without distractions using BMC Compuware ISPW feature branching with isolated work environments.
Improve the developer experience with ISPW Git integrations for mainframe.
Move quickly from SCM to Build and Deploy with a simple right-click from the Git repository to an ISPW assignment.
Ensure mainframe code is secure and compliant earlier in the development process using Veracode integration for BMC Compuware Topaz Workbench.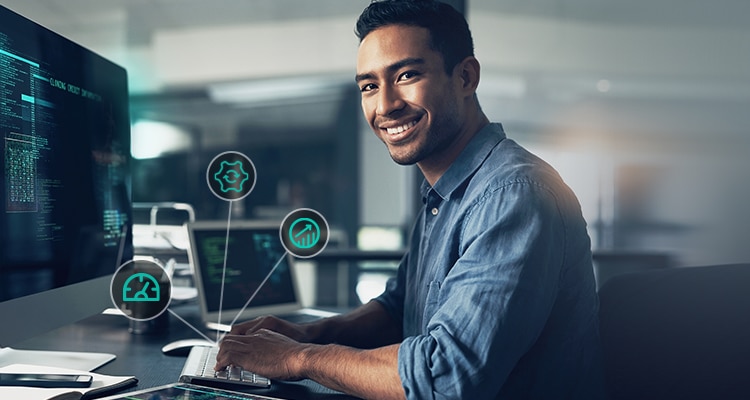 ---
BMC Compuware ISPW
Make changes to mainframe applications with the confidence of knowing that you can quickly and safely build, test, and deploy mainframe code. BMC Compuware ISPW empowers developers of all experience levels to increase the quality, velocity, and efficiency of software development and delivery. Use ISPW for mainframe source code management (SCM) as well as build and deploy, or with enterprise Git.
Read more +
Bring Zero Trust Security To Your Mainframe
Implement security best practices with the industry's very first Zero Trust solution for the mainframe. BMC AMI Security allows customers to proactively and reactively contain ransomware, identify and close risky pathways and ports, and strengthen incident containment. New features enable you to:
Implement Zero Trust segmentation and connect your mainframe to the enterprise.
Protect against ransomware by surfacing malicious performance activity for incident responders.
Reset passwords more efficiently with added support for ACF2.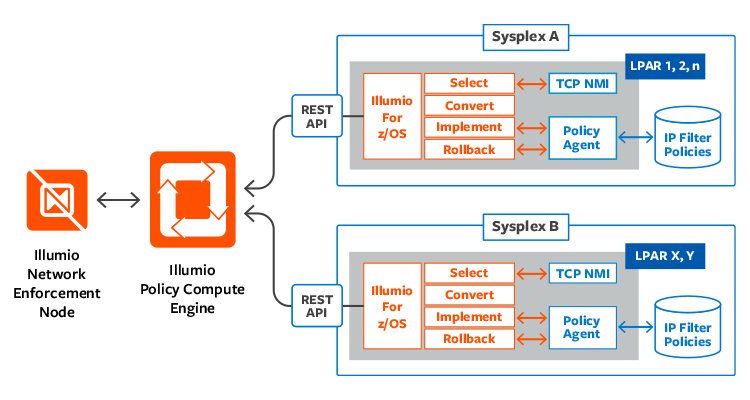 Predict & Respond To Service Issues
Protect the efficiency of your services by preventing issues hours, days, or weeks before they occur with predictive analytics and guided response. BMC AMI Ops observes and analyzes data in your environment to predict and deliver the details of a problem before an alarm occurs while guiding you to take action within a seamless, heavily secured interface. BMC AMI Ops now offers:
Out-of-the-box AI, no data scientist required. Don't wait to get value, surface the cause of a service issue quickly without a learning curve.
Single UX to view, investigate, and respond. Stop prolonging service issues by pivoting across screens and tools. Get at-a-glance event data, dig into an alert, or uncover a future impact in one location.
More security, less complications for users. Smart card and certificate support give an added level of security without adding steps or complicating the UX.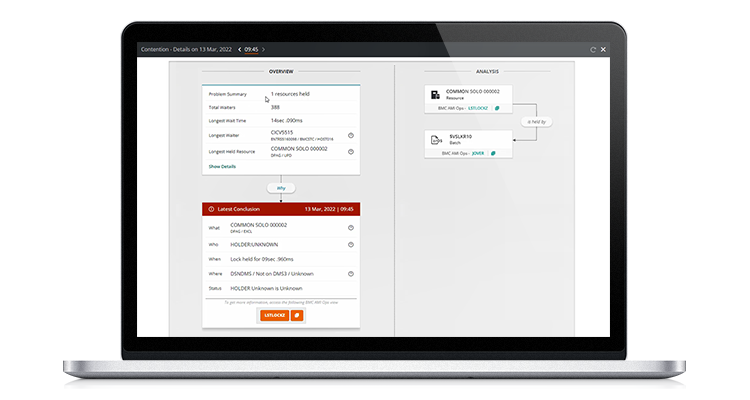 Shift Left Database IMS Change Management
Automatically MIGRATE and REVERT IMS changes in the test environment to the production environment, easily including all dependencies and related objects. With BMC AMI Change Manager for IMS, less experienced IMS DBAs can effortlessly move changes into production, or from one production environment to another.
Leverage BMC AMI Change Manager for IMS to move from one IMS environment to another.
Move changes from development to test to QA without DBA support.
Ensure all components are included and the needed jobs are automatically generated.