Featured Innovations
Deliver an amazing mainframe developer experience leveraging modern tools and automation that drive rapid innovation
Provide optimization, automation, and insights that benefit DBAs, DevOps teams, and management with increased efficiency, visibility, productivity, and application performance
Transform your operations with deeper insights into performance, faster artificial intelligence, and a simplified user interface that is laser focused on action
Help your enterprise security teams find and proactively resolve vulnerabilities, detect intrusions, and identify security misconfigurations on the mainframe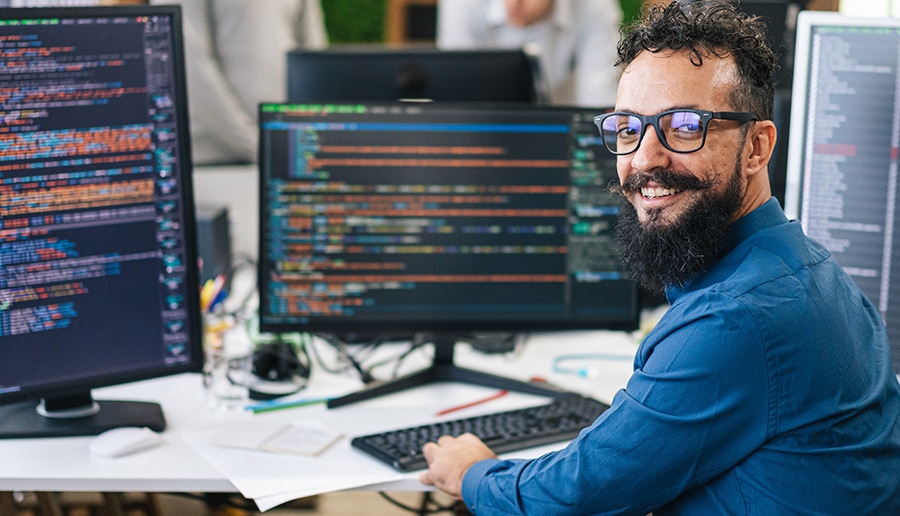 "Rapidly delivering high-quality applications is vital to a company's competitive positioning and success. Organizations must hone in on the developer experience, enabling developers to work the way they want and with everything they need at their fingertips, as a positive experience is correlated with accelerated developer velocity and high-quality work. Further, organizations must also acknowledge that database changes are a major delivery bottleneck. By integrating database changes into the DevOps pipeline and processes, organizations can harness the power of mainframe databases while increasing agility and reliability across their applications." — Katie Norton, senior research analyst, DevOps, at IDC
Empower developers to do what they do best: code
BMC announces a new software portfolio, BMC AMI DevX, that improves the mainframe developer experience so organizations can achieve their full DevOps potential to deliver mainframe applications more frequently and faster with no compromise on quality.
Shorten the time it takes for developers to find mainframe programs and discover critical dependencies when making changes or debugging code
Enable concurrent mainframe development in the VS Code environment with Agile source code management (SCM) that empowers developers to safely edit, build, test, and promote mainframe code
Automate IBM® CICS® debug configurations to speed the debugging process and eliminate the risk of human error
Speed the mean-time-to-recovery (MTTR) for newly deployed applications with alerts that deliver root cause analysis reports directly to Slack and Teams
Quickly alert operations managers to mainframe application failures that are impacting multiple users and receive notifications when identical failures hit a specified threshold
Empower DBA and application development managers with analytics showing how database schema changes are rolled out in delivery while leveraging machine learning (ML)-based dashboards to measure how database changes are integrated into the DevOps process
Boost application performance and database optimization with automation and insights
BMC AMI Data delivers optimization, automation, and insights, benefitting DBAs, systems programmers, DevOps teams, and management with increased efficiency, visibility, productivity, and application performance.
Drive Operational Efficiency with AIOps tools and processes
Operational efficiency depends on giving teams faster paths to data, visibility, and action. That's why the newest BMC AMI Ops enhancements offer deeper performance insights, faster paths to visibility, and AI detection.
Measure, tune, and resolve issues in Java, IMSTM and IBM Db2® environments with more detailed information, expanded visibility, and faster access to records
Empower junior staff to optimize performance with access to performance tuning advisor from within the IMS monitor
Detect your "normal" rapidly with faster data ingestion and automated model training for AI
Speed mean time to diagnose and repair (MTTD and MTTR) in the user interface (UI) with scrolling navigation, a list of open views, and a guided product tour for new users
BMC Compuware Storage Solutions have joined the BMC AMI Storage family forming a united set of capabilities to manage, migrate your data, and control its performance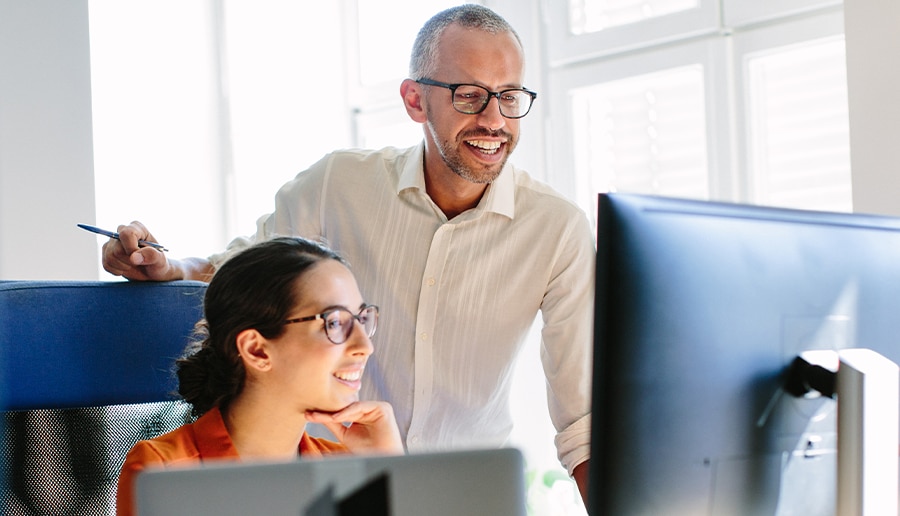 Elevate and empower your enterprise security
Get real-time visibility into who, when, and how IBM® z/OS® is accessed with BMC AMI Datastream for z/OS and secure your privileged user environment by connecting BMC AMI Privileged Access Manager to your enterprise.
Get real-time visibility into who, when, and how z/OS is accessed with BMC AMI Datastream for z/OS, which now captures the command that was issued not just the outcome
Secure your privileged user environment on your mainframe by connecting BMC AMI Security Privileged Access Manager to your enterprise and allowing elevated privileges to become part of cyber vault workflows