BMC AMI DevX Performance Test provides developers with the ability to implement consistent, repeatable, automated regression and performance tests, enabling them to ensure that mainframe applications are thoroughly tested and delivered with the expected performance, scalability, and reliability.
Reduce the Time and Expense of Application Testing
BMC AMI DevX Performance Test helps to reduce the time and expense of application testing by implementing consistent, repeatable, automated regression and performance tests. The tool allows DevOps teams to test operating system, language environment, or subsystem changes, conduct pre-production performance testing for applications and systems software, confirm disaster recovery site configuration and performance, and analyze test results with all application response differences identified. Additionally, the tool helps expedite defect resolution.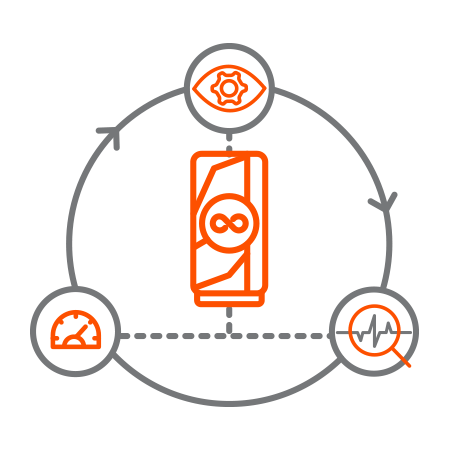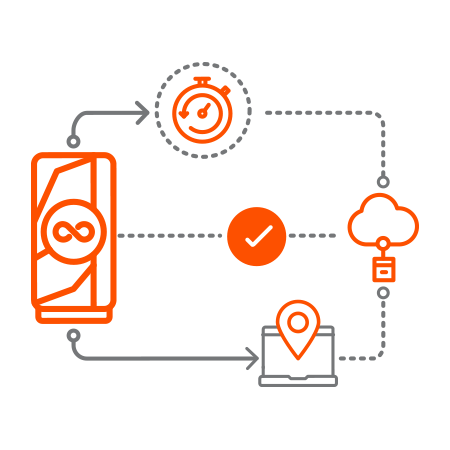 Deliver Quality Applications on Time With Repeatable, Flexible Testing
BMC AMI DevX Performance Test records application activity and captures data streams on test or production systems flowing through the mainframe, including from other platforms. It also simulates client requests and provides limited support for testing the distributed front-end. Recorded application activity can be organized into useful reports that highlight key trends, events, and results. Additionally, scripted tests can be automated to replay functions in unattended mode, allowing for more test iterations in less time.
BMC AMI DevX Performance Test also enables users to test mainframe applications and back-office server components of web-based and distributed applications using TCP/IP and APPC protocols or using IBM® MQSeries®. Users can test any mainframe green screen application, including those running in IBM® CICS®, IBM® IMS™/DC, IDMS/DC, or TSO. It also integrates with BMC AMI Strobe for visibility into the actual performance of the application being tested to ensure it meets specific criteria for production.
Resources
Read
Datasheet:
E-book:
Blog:
Experience
Podcast:
Explore
Technical details:
Customer enablement:
Related products and solutions: