Broadcom's acquisition of CA Technologies brings up questions about their product roadmap. That's why BMC has built a federation of solution providers that offer best-of-breed solutions today to meet your organization's needs and give you the freedom to choose which products and solutions work best in your environment.
Why BMC and the Federation?
BMC and its worldwide federation of great technology companies deliver best-of-breed solutions that put our customers' needs first.
Focus: IT operations and infrastructure management
Pricing: Transparent
Reach: 93% of The Fortune 500
Experience: 250+ years on complex IT solutions
Choice: Dozens of product alternatives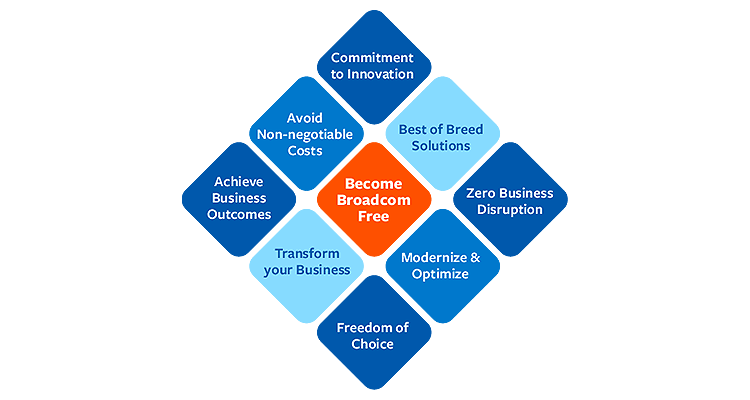 "Gone are the days to land new products with new customers. We are focusing all our attention renewing existing products with existing mainframe-centric customers."

Loading...
"We've been running franchises for a long time, and we know when something behaves like a franchise...You do not take them out easily."